Football supporters are meaningless to this brazen band of billionaires and it's been that way for some time.
Ordinary fans of these important clubs are only being mistreated because owners can afford to mistreat them. The opportunity has been presented to cash in on an all-star, NFL-style league to capture the imagination of millions worldwide and surprise surprise, those with none of football's best interests at heart have grabbed it with two sweaty hands.
Asian and American markets hold the key to mega commercial success for the world's richest men and with no fans in stadiums and a generation of kids growing up supporting players rather than teams, this was the perfect moment. The weekly mega-market super-product of Messi Vs De Bruyne, Pogba Vs Ronaldo and so on, is destined for other-wordly monetary success – and there might be no way to stop it.
Life-long supporters are no more than commodities, and the Liverpool or Manchester market no longer carries the weight it would like to. The working-class season-ticket holders are but a fraction of potential income for a corporation with its eyes ruthlessly set on global monetization. Money men want to maximize money in a money game. It's hardly surprising really, but nonetheless devastatingly disappointing to see this day come to pass.
How European football was ever allowed get to this point is astonishing.
It's funny to see the Premier League, UEFA and Sky Sports play victim in a state of panic. This isn't a tussle of money versus morals but money versus money. Sky Sports are the company that put England's national game behind a pay-wall in 1992 and could easily have prevented a generation of children from seeing their sporting heroes on television. Fortunately for them, English football meant so much to people that even those who could hardly afford it forked out to keep up with their favourite clubs. Cashing in on the inelastic passion of the ordinary fan in the nineties, charging extortionate prices for their sports package and then looking for fifteen pounds during Covid-19 lockdown to view Sheffield Untied Vs Burnley. The problems in football by no means started yesterday.
These organizations and associations may have retained traditional competition structures that fans have come to love so dearly through the years, but they are still utterly culpable in allowing the super-rich steal the game from its fans. Arsenal, 100% owned by American business man Stan Kroenke, charge ticket prices north of 97 pound sterling at every home game. By comparison, a standing-section season ticket to see Borussia Dortmund, a majority fan-owned club, costs 219 euros. The Bundesliga's 51% fan-owned model would of course have prevented all of this but that ship has long since sailed.
Instead, the regulation of the Premier League was built on a capital dream of creating these monster clubs who bring in monster money. Now those monsters have eaten the competition whole. Ultimately, the Premier League are facing the consequences of failing on two fatal fronts: not meeting the demands of 'the big six' fat-cats who believe all the money should rise to the top, but much worse, they created a landscape where it became possible for Ambromovich and co. to act upon such concerns.
Pre-Covid, Premier League clubs' favourite supporter was the tourist who splashed cash on merch and stadium tours. No doubt when crowds return they will be welcomed back with open arms but what's even better for the Glazers of this world is the remote-international fan. The fan who pays subscriptions from the other side of the world, who buys the new jersey, the special edition away kit, the new hat, the Manchester United mug.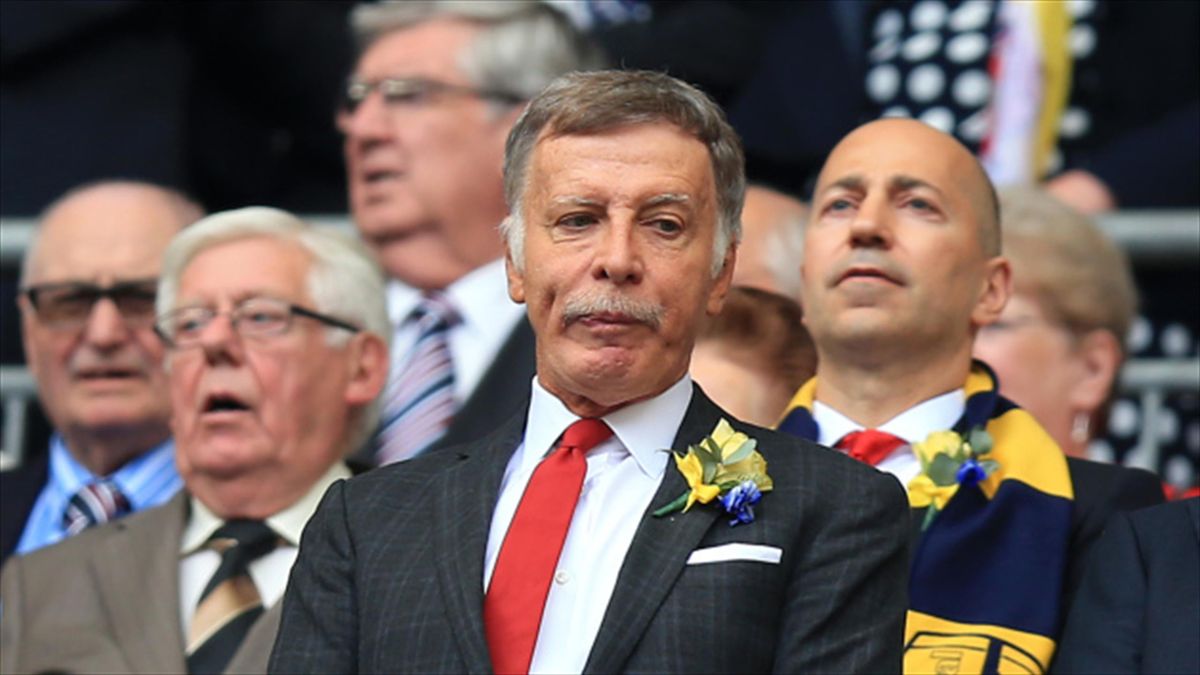 In 2018, BBC research found that more than half of Premier League clubs could have played in empty stadiums and still made a pre-tax profit that season. The big money has been made in digital media, merchandise and sponsorship for some time, and now of course, Covid-19 lockdown has allowed the game's superpowers to double-down on international marketing at the expense of their indigenous fan base.
The quantity of dedicated world-wide supporters for these 'super clubs' cannot be underestimated. The working-class Mancunian's club has become a mega brand – a brand that has outgrown itself. In the grand scheme of things, the life-long supporter and season ticket holder is a drop in a corporate ocean. Manchester United was valued at 2.9 billion pounds in 2020 and that's most definitely not down to the contribution of the Manchester people. The 23:30 statement in itself was an indication towards what part of the world this new competition is targeted.
Premier League clubs are by far the best supported of all foreign leagues. 56% of all Chinese fans follow a Premier League team while 34% follow a Bundesliga club, the next best performing European league. Manchester United's viewership of 42% significantly outperforms its European competitors AC Milan and FC Bayern, which garnered a slightly lower 33%. Cristiano Ronaldo is China's most popular player while his club boss, Zinedine Zidane, is the country's most popular manager.

Manchester United's popularity in China can be partly attributed to the enduring halo effect from the club's remarkable success during Alex Ferguson's reign. It must also be recognized however that United has successfully used its strong on-pitch performance to market the club globally in order to maximise financial return, and this has certainly been the case in China. In 2016 for example, Manchester United signed a 'multi-year' deal with Sina Sports to make MUTV, the club's official TV channel, available to 108 million fans in China. Strong social media campaigns have also seen tangible gains as the Red Devils rank second on all platforms except QQ behind only Guangzhou Evergrade, China's favourite club.

Brand Finance (2017)
There are greater profits to be made by these billionaire owners elsewhere and the sickening problems poisoning Man United are mirrored in Liverpool, Arsenal, Chelsea, Spurs and City. Supporters don't even have to walk away from these corporations, the corporations have already decided to walk away from them.
Decades of history undone, heritage destroyed and worst of all, we will now live in a society devoid of one of it's greatest cultural phenomenons. World Cup Summers, Champions League nights and Premier League classics are about to fade into darkness. A passion deleted and a crucial form of escapism gone. It's cold and it's wrong.
English supporters need to remember that this does not reflect badly on the clubs that they know and love – it is entirely the doing of preposterous individuals.
For Irish supporters, well, it would be nice to see people take this chance to look that bit closer to home for their fix of football.
Treaty United picked up a valuable three points with a 1-0 victory over Athlone Town at the Markets ...
Read More

→